Richard E. Coffman Photography
Arlington/Dallas/Fort Worth, Tx.
(817) 923-3900
E-mail: babybear@richardcoffman.com
Studio & Gallery location at:
Victory Art Center
801 W. Shaw St. Studio 103
Fort Worth, TX 76110
Latest update

The studio is now open and ready for businesses!
Call now to set up your photo shoot at the studio.
By appointment only

Shows

Firehouse Art Studios and Gallery
4147 Meadow Brook Dr.
Fort Worth, TX 76103
817-534-3620

Gallery Hours
Monday & Wednesday 10:00 am to 5:00 pm
Friday 11:00 am to 7:00 pm
Saturday 10:00 am to 2:00

Hope to see you there.

P.S. Please pass the information on to your friends.

Driving direction to the gallery click here.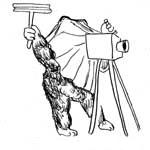 Baby-Bear Photography & Studio
Give the gift of Photography
All photographs on this site are the exclusive property of Richard E. Coffman and are protected under United States and international copyright laws. The photographs may not be downloaded, reproduced, copied, stored, or manipulated without the written permission of Richard E. Coffman.