Photography by Richard E. Coffman
Links

---
© by Richard E. Coffman
Click here to e-mail me!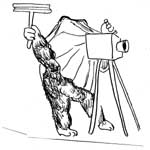 Baby-Bear
Photography & Studio
All photographs on this site are the exclusive property of Richard E. Coffman and are protected under United States and international copyright laws. The photographs may not be downloaded, reproduced, copied, stored, or manipulated without the written permission of Richard E. Coffman.